Announcing recipients of the 2019 Elizabeth Murray Artist Residency
In 2017, the Murray-Holman family partnered with Collar Works to design a summer residency program for visual artists. With its 77 acres of bucolic farmland, multiple bedrooms, common areas and barn bays suitable for artist studios, the farm is an ideal residency location. For many years, the farm served as both a summer home for the Murray-Holmans and a creative retreat for Elizabeth, whose studio was located in the large, cathedral-like dairy barn. Given the history, location and amenities, the family felt that the creative use of the property and its natural surroundings would carry on Elizabeth Murray's legacy.
Now in its second year, meet the artists from across the country that have been selected from a pool of over 180 apllicants, who will be the 2019 Elizabeth Murray Artist Residents.
Introducing the recipients of the 2019 Elizabeth Murray Artist Residency
Kyoung Eun Kang – Collar Works Fellow
www.kyoungeunkang.com
@kyoungeunkang_studio
Born in South Korea, Kyoung Eun Kang lives and works in New York City. She received a BFA and MFA in Fine Arts from Hong-ik University, South Korea and from Parsons The New School for Design, NY. She has had solo exhibitions at NurtureArt, NY;BRIC project room, NY; Soho 20 project room,NY;Here Arts Center, NY; and at PRIMETIME, NY. Group exhibitions include Socrates Sculpture Park, Queens, NY; A.I.R gallery, Brooklyn,NY;Lawrence Wilson Art Gallery, Australia; Museum of the imperial city, Beijing, China and the National Museum of Modern Art, South Korea. She is a recipient of residencies and fellowships at ChaNorth, BRIC, NARS Foundation, Bemis Center for Contemporary Arts, LES studio program, Skowhegan School of Painting and Sculpture and New York Foundation for the Arts.
Bradley Biancardi
bradleybiancardi.com
@bradley_biancardi
Bradley Biancardi (b. 1977, Chicago) has recently exhibited his work with Freight+Volume, Arts+Leisure, Fresh Window, Field Projects, BravinLee, and Thierry Goldberg Galleries in NY; Johalla Projects, Devening Projects+Editions, Roots & Culture Contemporary Art Center, and the Hyde Park Art Center in Chicago; Galleri Urbane in Dallas, Steven Zevitas Gallery in Boston, and in Seattle at The LAWRIMORE Project, Platform Gallery, the Hedreen Gallery, and the Henry Art Gallery. He has participated in artist residencies at the Edward F. Albee Foundation, the EFA Robert Blackburn Printmaking Workshop, the Atlantic Center for the Arts, the Vermont Studio Center, and the Religare Arts Initiative in New Delhi, India. He has lectured as a visiting artist at several institutions throughout the country including Columbia University, Indiana University, the University of Chicago, the University of South Florida, the University of South Dakota, Monserrat College of Art, Harold Washington College, and the Hyde Park Art Center. His work has been noted in several publications including ArtMaze Mag, New American Paintings, The Wall Street Journal, MW Capacity, Bad At Sports, Newcity, and INSIDE\WITHIN, among others. Biancardi lives and works in Brooklyn, NY.
Benjamin Wills
www.benjamintoddwills.com
@benjamintoddwills
Benjamin Wills is an artist based in Kansas City, MO. Using symbols, performances, objects, and installations, Wills has used his time communicating with and acknowledging marginalized populations and researching new ways to tell stories and make marks. His work is concentrated on understanding how communication through visual art can be transformative— how creativity feeds from our society. For years the majority of Wills' outreach has been to men and women who will spend the majority if not all of their lives incarcerated. Through hundreds of handwritten letters, the correspondence gave birth to an art practice—an aggregation of objects and content that have provided the source material for work that he has been creating since 2013. This has culminated in a body of work that is largely a reaction to the experience of living in a world separated by temporal, spatial, and cultural borders. Wills received his B.F.A. in Art X, Expanded Forms, from the University of Georgia, and an M.A. and M.F.A. in Sculpture and Printmaking from the University of Iowa. He is currently the Catron Visiting Professor at Washburn University in Topeka, Kansas and has been an instructor at The Lawrence Art Center in both textiles and printmaking as well as a faculty in residence at the Salina Art Center. He is a Charlotte Street Visual Artist in Residence for the 2018-19 residency season.
Kasey Ramirez
kaseyramirez.com
@kaseyramirez
Kasey Ramirez grew up at the edge of the pine barrens in central New Jersey. Ramirez currently lives and works in Fayetteville, Arkansas, where she is Clinical Assistant Professor of Art at the University of Arkansas. Ramirez received an MFA in Printmaking from Indiana University and a BFA in Illustration from Rhode Island School of Design. She has participated in residencies at Vermont Studio Center in Johnson, Vermont, and Guanlan Original Printmaking Base in Shenzhen, China. Her work has been exhibited at venues including the International Print Center New York, the Center for Contemporary Art in Bedminster, New Jersey, the Andy Warhol Museum in Pittsburgh, Pennsylvania, Manifest Creative Research Gallery in Cincinnati, Ohio, Guanlan Original Printmaking Base in Shenzhen, China. Her forthcoming solo show at Rosewood Gallery in Dayton, Ohio, "Writ in Water", will explore current environmental themes.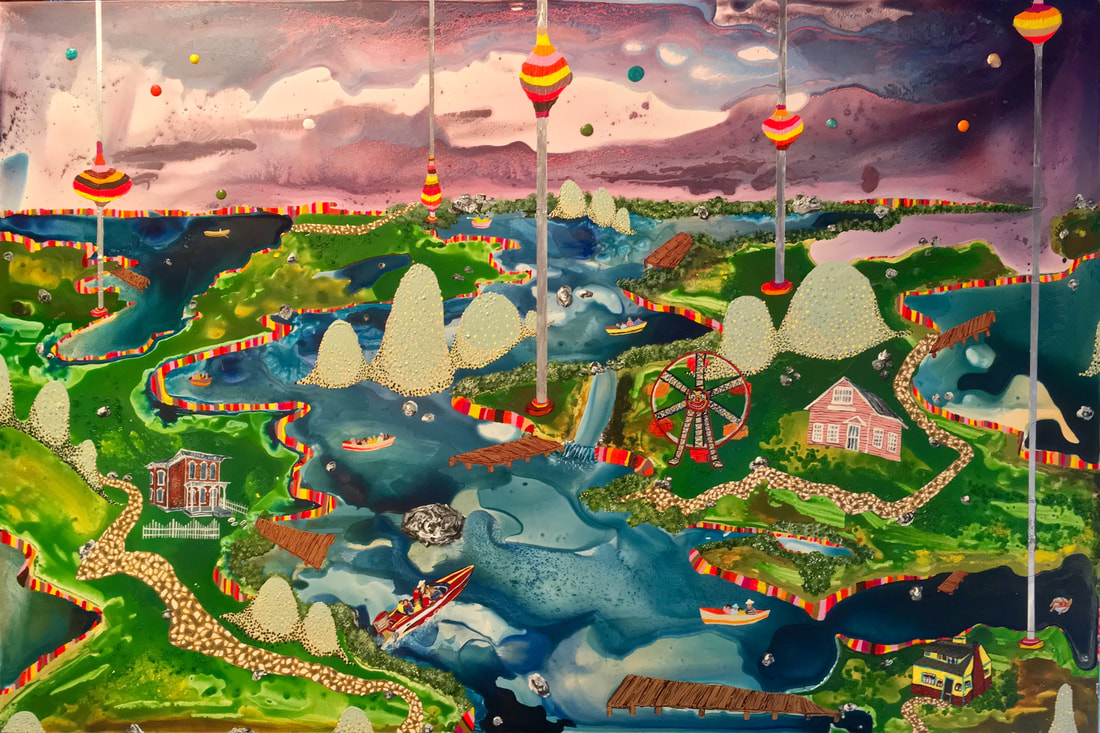 Sarah Furhman
sarahnsfuhrman.weebly.com
@sarah_boosie
Sarah Furhman received her MFA in painting from SUNY Purchase in 2015. Since 2015 Furhman has exhibited at Slag Gallery NYC and group shows including, but not limited to, Select Art Fair, the Mohawk Hudson Regional, and the Monsters & Flowers Show with Transcender Art Group, as well as Fuchs Project Space, Greenpoint Gallery, and September Gallery in Hudson. Furhman has been awared scholarships and residencies by the Ora Lermann Charitable Trust, The Vermont Studio Center, Azule Artist's Retreat in the Blue Ridge Mountains, and the Arts, Letters & Numbers Residency in Averill Park, New York. She currently lives and works in Brooklyn, NY.
Will Hutnick
www.willhutnick.com
@willhutnick
Will Hutnick is an artist and curator based in Wassaic, NY. His work has been exhibited most recently at One River School (Hartsdale, NY, solo), Tiger Strikes Asteroid (Brooklyn), LVL3 Gallery (Chicago, IL), Vox Populi (Philadelphia, PA), Paradice Palase (Brooklyn), Geoffrey Young Gallery (Great Barrington, MA), DEMO Project (Springfield, IL), The Java Project (Brooklyn), Providence College Galleries (Providence, solo) and Pratt Institute. His work has been featured in New American Paintings, Art Maze Mag, Maake Magazine, and Frontrunner Magazine, among others. Hutnick has curated numerous exhibitions at SPRING/BREAK Art Show, Ortega y Gasset Projects, Trestle Projects, Pratt Institute (New York and Brooklyn) and Hamiltonian Gallery (Washington, DC). He has been an artist-in-residence at Yaddo (Saratoga Springs, NY), DNA Gallery (Provincetown, MA), Wassaic Project (Wassaic, NY), Vermont Studio Center (Johnson, VT) and a curator-in-residence at Benaco Arte (Sirmione, Italy) and Trestle Projects (Brooklyn). Hutnick received his M.F.A. from Pratt Institute (Brooklyn, NY) and his B.A. from Providence College (Providence, RI). He is a 2017 Martha Boschen Porter Fund grant recipient from the Berkshire Taconic Community Foundation as well as a 2015 grant recipient from the Foundation for Contemporary Art. Hutnick is the Co-Director of Ortega y Gasset Projects, an artist-run curatorial collective and exhibition space in Brooklyn, and is currently the Residency Director at the Wassaic Project, a nonprofit organization that uses art and art education to foster positive social change.
Matt LeFleur
mattlafleur.com
@matt_lafleur_taborton
I was raised on a family compound in Taborton, NY. In 2009 my wife, Katherine, and I moved back to the compound to live and take care of it. Starting in 2004 I apprenticed at Matchless Stove and Chimney to be a chimney sweep and gas technician. I supported art making through that trade from 2004 - 2016. I left my trade to go to Graduate School at UAlbany in 2016, and graduated with an MFA in the Spring of 2018. Since graduating I've worked stone masonry, gallery work, assisted other artists, and taught. I'm doing whatever I need to do to be in the studio as much as possible.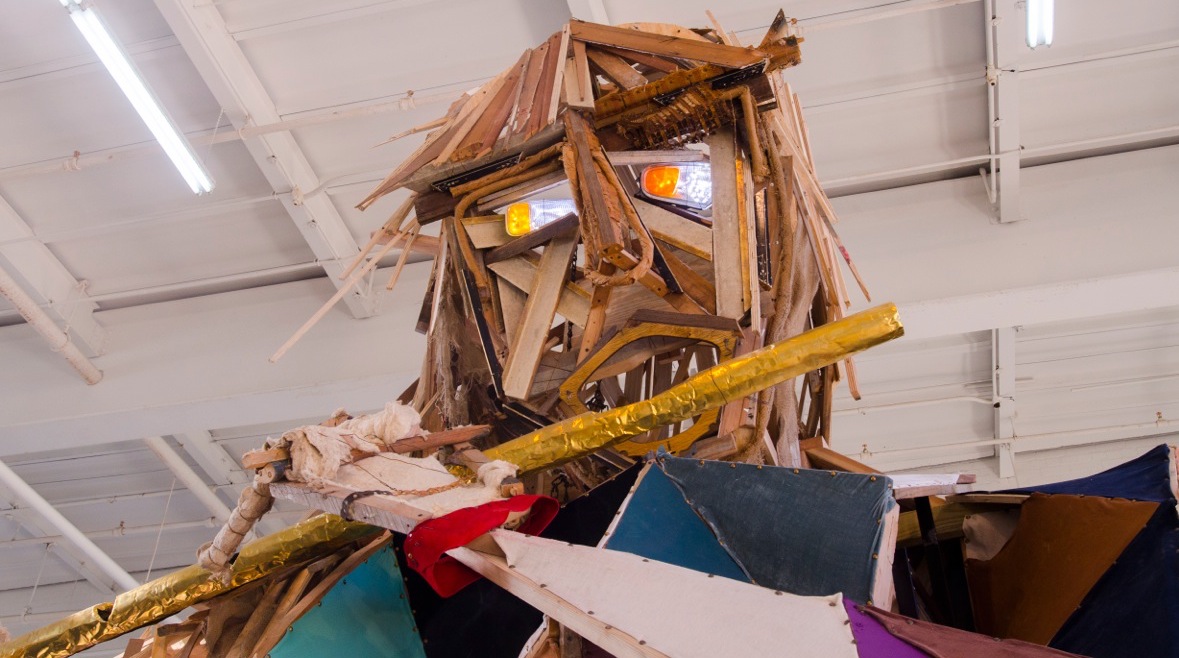 Z Behl
www.zbehl.com
@zbehl
Z BEHL, b. 1985, is a New York based visual artist and filmmaker. Z's work in sculpture, performance, and installation has received awards from NYFA, the Pollock-Krasner Foundation, and the Joan Mitchell Foundation. She has exhibited at ArteBA, the Hudson Valley Center for Contemporary Art, and CAC New Orleans. Z has been artist-in-residence at Pioneer Works and MOCA Tucson. Her work has been featured in the Wall St Journal, Brooklyn Rail, Artnet, and INTERVIEW Magazine. Her debut film, Geppetto, which she wrote, directed and starred in, has received support from Kodak, IFP and the Venice Biennale Cinema College. Geppetto is currently being developed as a feature film with support from Valparaiso Pictures. Z was named one of Filmmaker Magazine's "25 New Faces of Independent Film" this fall.

Christopher Harrison
www.harrisonartstudio.net
@genothehag
Christopher E. Harrison (1965) is a Ohio native who received his BFA from Columbus College of Art and Design in Columbus, OH. Harrison currently lives and works his studio practice in Minneapolis as a visual artist, illustrator and graphic designer. He has exhibited his work in solo and group exhibitions including Obsidian Arts, Nemeth Art Center, Soo Visual Art Center and Smack Mellon in New York. Harrison has created public art for North Minneapolis as well. His work has been supported with grant funding by Jerome Foundation, Minnesota State Arts Board, the City of Minneapolis and MRAC Next Step. He is currently a Museum Arts Educator at Walker Art Center.
Emilie Selden
www.emilieselden.com
@eeselden
Originally from Petoskey, Michigan, Emilie Selden lives and works in New York. Recently her work was selected for the Flat File Program at Tiger Strikes Asteroid in Brooklyn. Selden has completed residencies at MassMoCA and the Wassaic Project, and was selected by Art Zealous as an emerging artist to start collecting. Her work has been exhibited at Fjord Space, Park Place Gallery, Trestle Gallery, Victori & Mo Gallery, After Dark Projects, and the Hunterdon Art Museum among others. Selden has an MFA in drawing and painting from The University of Pennsylvania, and a BA in Fine Arts and English from Amherst College.
Ezra Tessler
www.ezratessler.com
@ezratessler
Ezra Tessler grew up in Philadelphia, PA, and lives and works in Brooklyn, NY. He worked in human rights in Latin America, Russia, and Central Asia for a number of years before completing his MFA in painting at Bard College in 2016. Recent one and two-person shows include "The Nervous Hand" (2018) with Fabienne Lasserre at 315 Gallery in Brooklyn; "Ezra Tessler and Barb Smith" (2016) with Páramo at Zsona Maco; and "The Red-Haired Man" (2013) at Good Weather. Tessler has participated in numerous group exhibitions throughout the US and abroad, including "Materializations" (2018) at The Landing in LA; "Painters NYC" (2016) at Páramo, Guadalajara; "Not a Painting" (2015) at The Hole in NYC; "Panel Discussion" (2015) at Silvershed in NYC; and "It's a poor craftsman who blames his tools" (2014) at Junior Projects in NYC. He has been the recipient of a Jacob Javits Fellowship, a Joan Mitchell Foundation Grant, and Pforzheimer Foundation Fellowship, and has been an artist in residence at Dieu Donné, Ox-Bow, SOMA in Mexico City, and the University of Tennessee at Knoxville. He is curating a forthcoming group show titled "Just Paintings" at Jack Barrett Gallery in NYC and currently teaches painting at Tyler School of Art in Philadelphia.
Amanda Hamilton
www.amandahamiltonart.com
@amanda_hamilton
Amanda Hamilton lives in Minneapolis, MN. She received her B.S. in drawing and painting from Biola University in La Mirada, CA and her MFA in painting from Claremont Graduate University, Claremont, CA. She has exhibited throughout the United States, including Hemingway Visual Arts Center at Boise State University, Cornell University, and Soo Visual Arts Center in Minneapolis. Hamilton has received support for her work from the NEA, Idaho Arts Commission and Boise Arts Commission and attended several artist residencies including Vermont Studio Center. Hamilton was recently awarded a MN Artists Initiative Grant in January of 2019. She is currently professor of art at Bethel University in St. Paul, MN and on the board of Good Hart Artist Residency in Good Hart, MI.
Melissa Capasso
www.melissacapasso.com
@melissa.capasso
Melissa Capasso lives and works in Brooklyn, NY. She received her BS in studio art from NYU in 2000 and her MFA in painting from Brooklyn College in 2016, where she won the Charles G. Shaw Art Department Award and was nominated for the Dedalus Foundation MFA Fellowship. Her work is exhibited regularly throughout the New York-area and has a solo show this November at Sweet Lorraine Gallery. She has received an Edward F. Albee Foundation Visual Artist Fellowship (2016), a Terra Vivente Art Studio Residency (2016), and a Merit Award from the Vermont Studio Center (2018). She currently teaches drawing at Suffolk County Community College and has previously taught at Rutgers University-Newark.
Merve Kayan
https://vimeo.com/mervekayan
@rasputinsnose
Born in 1981, Merve Kayan grew up in Uzunköprü, Turkey. After graduating from the Cinema Department at Denison University in the United States, she worked as an editor and camera person for various film directors in New York and Istanbul. She received her MFA in Visual Arts at University of California, San Diego and also taught film classes here. She has been making films in various forms since 1999, which have been screened at International Film Festival Rotterdam, San Francisco International Film Festival, AFI Fest and Jeonju International Film Festivals. She is a participant of 2012 Sundance ScreenLab Screenwriting Residency in Istanbul as well as Binger Film Lab Screenwriting Residency in Amsterdam. Her films have been funded by Eurimages, Hubert Bals and Hamburg Film Funds and Istanbul Modern Art Museum. Her first feature film The Blue Wave which she co-wrote and directed with collaborator Zeynep Dadak made its world premiere at the Berlin Film Festival after winning "Best First Feature", "Best Screenplay" and "Best Editing" awards in Turkey. Kayan, currently lives and works in New York.